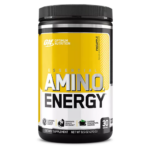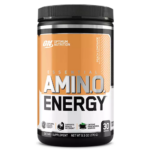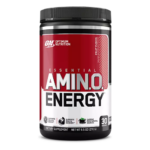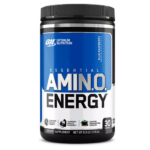 Amino Energy
$32.99
100 milligram of Caffeine from natural sources; 5 gram Amino Acids; Only 5 calories per serving, and zero Sugar.

When to take it: Anytime you need a boost of energy, muscle recovery, or to replenish electrolytes lost in sweat during excercise.

Ideal for runners with flavors including Tangerine Wave, Cranberry Lemonade, Pineapple Twist, and Watermelon Splash. Health Concern: Hydration Energy Support

Banned substance tested

Whether it be lifting, biking, running, hiking, cycling, playing team sports or just running your daily errands, Amin.O.Energy plus electrolytes provides you with caffeine from natural sources to support energy and focus, amino acids to support muscle recovery, plus electrolytes to help replenish those lost during exercise in sweat. What are electrolytes? – healthy adults need minerals like potassium, sodium and magnesium. These electrolytes help support muscle function and fluid balance.
Additional information
| | |
| --- | --- |
| Amino Acids | Blue Raspberry, Fruit Fusion, Peach Lemonade, Pineapple |